In many ways, startups founded by millennial entrepreneurs are different from the startups of generations past. Millennials grew up with the internet and the new technology of the mobile world. They're comfortable with social media and are more likely to access vast amounts of information than previous generations due to their technology usage. It makes sense then that millennial entrepreneurs would take advantage of this modern technology and engage in different business models than their predecessors did.
As a millennial entrepreneur, you have the opportunity to create an entirely new type of business and enlighten yourself on what are the benefits of starting your own business. You can start with a goal that meets your needs, connecting people or creating new products to sell. The possibilities are endless. Here are a few ideas for Millennial Entrepreneurs to get their businesses to start out successful:
Solid Foundation in the Type of Industry
Make sure to have a solid foundation in the type of industry that interests you before jumping into it as an entrepreneur. It is straightforward to start a business in this day and age. However, you are not just getting a venture that will make money. You are getting yourself into a career of owning and managing your own business. It means having the knowledge, skills, and education necessary to manage your new business venture. It will help if you also familiarise yourself with what are the benefits of starting your own business.
Starting in any industry with an inadequate foundation on the basics will haunt you later as you struggle more with your business than running it well. For example, if you want to start a business in sign installation services, you must understand how it works. You cannot run your business successfully if you don't know what the enterprise is, why you started it, or even how to make a profit from it. It can be a very costly mistake that could result in bankruptcy or loss of assets.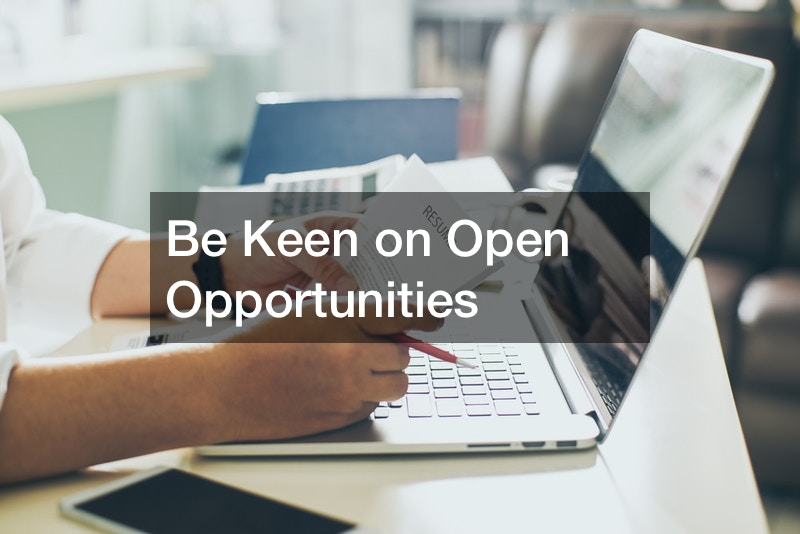 Be Keen on Open Opportunities
The final thing you want is to spend the money you have put into your current business to invest it into something else that may be a better opportunity. It would help to keep your eyes open for other options that may arise with your current venture before using the money or resources you have invested in putting them into something else.
There are many open opportunities to take advantage of as a millennial that may not be as advertised. They present an opportunity for you to do your own thing and experiment with something new, such as offering siding services in your area. Be keen on these opportunities and don't pass them up.
The main ways to start your business are to understand what you want to create and how much it will cost, know your target demographic and their life needs, and find the perfect space for your needs. It would help if you also found out what are the benefits of starting your own business.
Explore All the Available Opportunities
If you are getting started in a new business or industry, explore all the available opportunities within that industry. You can become an active participant in a trade association within your industry. Being a part of a trade association will allow you to know all of the other companies in your industry and learn from them. Being actively involved in your trade association will allow you to become a valuable commodity. If you are not active or part of the trade association, you tend to fade into the background and are just another one of many people in a business who haven't realized their potential.
The internet can be your best friend when it comes to exploring opportunities and understanding what are the benefits of starting your own business. You can research professional gutter installation services. The internet is a great place to find information, and you can use a lot of the same techniques that you may have used with Google, Bing, and Yahoo when you need to explore additional opportunities.
If you're seeking a new opportunity, take advantage of all the available ways. You will be able to explore all of the options that you can find to see which one is the best for you.
You may be thinking about starting on your own and becoming your boss. Many people have this shared dream, and many opportunities are set up exactly like this. It will help if you always were looking for these types because it will give you better chances of success when compared to other businesses that aren't quite like yours.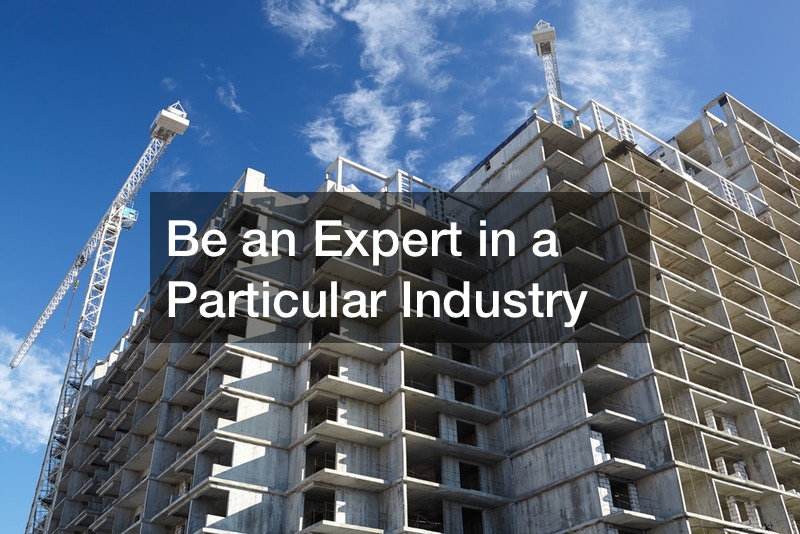 Be an Expert in a Particular Industry
If you are into a particular business or industry, try to be an expert in that field. If not, try to be one of the best in your industry. Being an expert in the industry will allow you to gain respect and make the most money from it. Being just another average person won't make you stand out from your competition, which will be dangerous if you want to succeed with anything related to entrepreneurship.
Do your research and learn about the industry, product, or service you want to sell before opening a shop. If you aim to start a new business in specialty roofing, try to get an internship or volunteer position in that area. You can also research what are the benefits of starting your own business.
If you have a concrete idea and want to bring your vision to fruition, stand out from the pack by creating unique products. Do not fear stepping out of the box and going with something different from the standard product or service offered by other businesses like yours.
Set a Budget for the Venture
Many millennial entrepreneurs face one challenge: knowing how much money they should invest in their business. The first step to dealing with this is figuring out your absolute minimum needs. For example, do you need an office, or can you work from home? Once you know your bottom line, set aside a separate account for saving and investing towards your venture.
Millennials want to make a living by doing what they love, such as ac installation. To get this goal accomplished, you have to have a strong work ethic and work hard at building your business. The earlier you start the process of focusing on making money and learn what are the benefits of starting your own business, the better off you'll eventually be. Moreover, if you do a lot of research, learn how to work in teams, and ask for help when you need it, you will be more likely to succeed.
Plan Where You Can Get the Most Business
Millennials are becoming the fastest-growing segment of today's workforce. But with this comes challenges and obstacles that previous generations never saw. One of these is finding customers, as potential customers often do not know who they are, where they live, or what they want.
However, some millennial professionals have found a way to make this potential obstacle work to their advantage. These individuals use social media sites like Facebook and Twitter to easily find customers they don't know directly and get them to come in for business.
Your primary focus should be on sales and building up your client base when starting. That way, you'll have your business up and running before it's too late to turn it into a sustainable enterprise.
It will help to find out what are the benefits of starting your own business. Don't forget to think about where you can get the most returns with that in mind. You'll find that networking with other business owners can help you to reach this goal while establishing a personal brand online through social media can do wonders for your business' visibility.
You can also take advantage of having a background in sales and marketing by getting connected with experts in the solar installation industry to learn how they bring in new clients.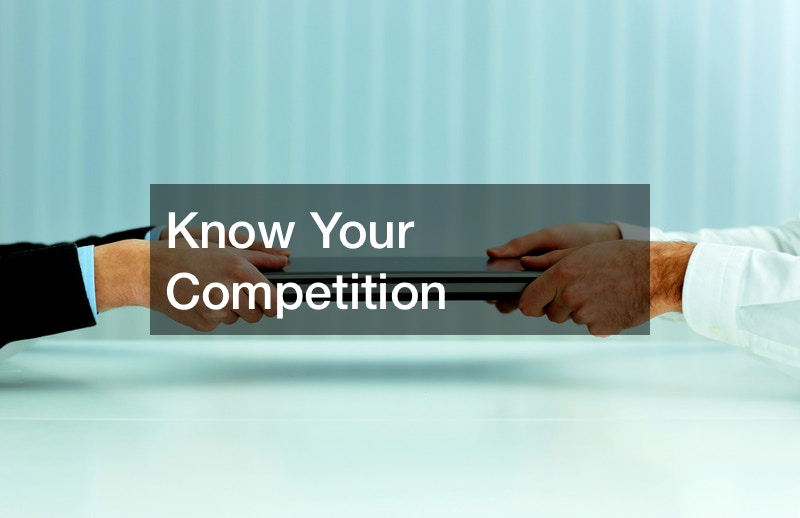 Know Your Competition
If you are going in business, it is imperative that you know your competition inside out. Find out about the competitors to know them better than they know themselves. If you don't do an excellent job of understanding your competition, you will be walking in the dark and won't know where your competition is coming from or where they have been. It can be a fatal mistake for you and your business. Many make mistakes when they don't research their competition and focus on the wrong things. Apart from the competition, you also need to know what are the benefits of starting your own business to offer dental services.
When starting a new dentistry business, you have to worry about not just competition in the marketplace. There are also competitors looking to do the same thing as you. But this doesn't mean that you should ignore them. It is crucial for your success that you know who your opponents are and how they might try to beat you.
Companies that succeed in beating you at your own game by making the same product with a better marketing strategy, for example, will be your biggest threat. So this is who you should be studying.
There are many ways of making money, and your company should be distinctive. Do not under any circumstances start copying your competitor's strategies, though. Just because they put a specific label on every product doesn't mean you should. The fact that they're doing something well enough to make money doesn't mean that it will work for you.
Making Financial Decisions
One of the most challenging aspects of starting a business can be understanding the financial aspects of your new venture. You have to decide how much to invest when to accept outside investments, and whether or not to seek traditional corporate funding. It is vital to know what are the benefits of starting your own business and any setbacks.
Statistics show that many startup businesses never make it past the first five years. However, you can increase your possibility of success with a good business idea and financial savvy with careful and diligent planning.
One option is to incorporate your business. Incorporation will provide you with legal liability protection like no other type of structure. You will also be able to accept outside investment and pay your employees.
As a business owner, you will have the opportunity to develop your unique personality as your company grows. In addition to being responsible for marketing and sales, you will have the chance to express yourself in ways others can't; this is one of the main reasons many people seek incorporation for their businesses.
Figure out where you are going financially with the current venture before making big decisions about office decommissioning services or employees. You need to know what kind of money you are working with and the equipment or workforce. It would help if you had a fundamental idea of where you will be financially after the years have passed.
Keeping track of all the financial statistics can be overwhelming, but it becomes more accessible and manageable.
Proper Documentation
Documenting your ideas, projects, and products will not just help get them out of your head and onto paper but will also increase accountability in case something happens to them. Apart from learning what are the benefits of starting your own business, you also need to know how to document files in your new business.
For many millennials moving into entrepreneurship, this task may seem daunting at first, but there are ways of documentation that will benefit your venture greatly.
It is vital to keep documentation in a safe place. Storing documentation locally on your computer is not the best idea. The most secure route is to keep it on Microsoft One Drive or Google Drive in the cloud. These services allow you to access your documents from any device and are entirely free.
Make sure you name your files correctly. When naming your files, be sure that they sound professional. Do not include emojis, numbers, or other characters, which may be confusing. If you offer granite countertop installation, include a description of it. Describing the idea, product or project can help you figure out where the product came from in the future and may even be able to help you gain insight on how to improve it.
Learn by Doing
The most effective way for millennials to learn about growing their business is through doing the work. Find a side hustle and try it out before launching your primary business. Also, look for online courses that can help you build your business from the basics up. It can be of enormous value if you're looking for ways to educate yourself on starting a business.
In conclusion, starting your venture can be challenging but has many benefits. You will experience freedom, control over work and life, the ability to make your own decisions, and the opportunity to achieve a higher income. It is necessary to understand what are the benefits of starting your own business and how to solve problems that may arise in ventures such as concrete cutting companies.
Starting your own business is an opportunity to learn about the world you live in and make a difference in your community and yourself. With various options available, there is no time like the present to find what may work well for you and experiment with new ventures.